Find your Home's Value

Get a free comparative market analysis of your home's value sent to you with no obligations.
---
---
TO FIND DETAILS ON A PROPERTY YOU DID
A QR ON, SEE "FEATURED PROPERTIES" TO THE LEFT
---
---
CAPITAL GAINS QUESTIONS ON THE SALE OF A PROPERTY?

GIVE ME A CALL AND I CAN GUIDE YOU IN THE RIGHT DIRECTION
---
---
CONTACT ME REGARDING THE "ABILITY-TO-REPAY" MORTGAGE RULES


CHANGES THAT WILL AFFECT YOU.
---
---
REAL ESTATE NEWS

RE: THE MORTGAGE FORGIVENESS DEBT RELIEF ACT

As of this date, the forgiveness act did expire on 12/31/2013. There is chatter that they will extend it
As part of the new budget. However, nothing confirmed.
http://www.irs.gov/Individuals/The-Mortgage-Forgiveness-Debt-Relief-Act-and-Debt-Cancellation
However, the fact that USDA delayed (again) the enforcement of the new boundaries as a result of the 2010
Census, means they feel the housing market is still in need of helping those areas. Meaning, the housing market hasn't
Fully recovered and there are still TONS of homes that are in default without full resolution (be it short sale, modification, or foreclosure).
Harp 2 was implemented because the cap on LTV's was insufficient for many homeowners, plus they extended that program until 12/31/2015.

For further details contact me.

---
---
FOR MY NEWSLETTERS, GO TO
NEWSLETTER CATEGORY ON LEFT
FOR BUYER AND SELLER RESOURCES SEE BELOW.
---
---
DO YOU QUALIFY FOR HOMESTEAD EXEMPTION IN 2014?

You must have legal or equitable title to your property and permanently reside thereon as of January 1, 2014.
Go to this link to view all of the tax benefits for 2014:
http://finance.yahoo.com/news/8-tax-breaks-expiring-end-170659429.html
---
---
FHA LOAN LIMITS DECREASING!
HUD has revised their FHA loan limits for 2014.
Effective January 1, 2014.
You can contact me for further details or go to:
https://entp.hud.gov/idapp/html/hicostlook.cfm
---
---
NEW FLOOD INSURANCE ISSUES


Key House and Senate members have reached a bipartisan deal to delay changes to the federal flood insurance program that are raising premiums for many homeowners. The bill would require regulators to address affordability of the coverage before implementing rate hikes.
Rep. Maxine Waters, D-Calif., ranking member of the House Financial Services Committee, announced the bipartisan legislative fix for the National Flood Insurance Program (NFIP) that she said will assure that "changes are implemented affordably."
Senators Mary L. Landrieu, D-La., Johnny Isakson, R-Ga., Robert Menendez, D-N.J., Jeff Merkley, D-Ore., Thad Cochran, R-Miss., Heidi Heitkamp, D-N.D., David Vitter, R-La., and John Hoeven, R-N.D., are among those sponsoring the legislation in the Senate.
Waters was a chief architect of the bipartisan Biggert-Waters Flood Insurance Reform Act that ordered an end to many premium subsidies for property owners and a remapping of communities along with other changes that are resulting in many homeowners facing big premium hikes and more property owners being told they must buy flood coverage. In some areas, the premiums hikes are beginning to affect home sales.
The Biggert-Waters law was intended to help reduce the debt of the NFIP, a debt now estimated at more than $25 billion, by bringing rates charged more in line with the risk and losses in flood-prone areas.
The new legislation calls for a four-year delay in most rate increases and requires FEMA, which administers the flood program, to complete an affordability study and propose regulations that address affordability issues.
The bipartisan deal comes after several weeks of negotiations with Democrats and Republicans in the House and Senate. Waters said that on Oct. 9, in the midst of the government shutdown, she convened a bipartisan meeting of nearly 20 House members, as well as Senate staff, to build consensus around an agreement to delay and fix the program.
"Over the past several months, I have felt the harm and heartache that many Americans have already experienced as a result of changes to the National Flood Insurance Program. From the start, I have made clear that I would lead the effort to fix the unintended consequences of the Biggert-Waters Flood Insurance Reform Act," said Waters in a statement released by her office announcing the deal.
She said the legislation will be released this week in the House and Senate. It will impose a delay likely to total four years for the most vulnerable properties, by delaying implementation of rate increases until two years after FEMA completes an affordability study, which was mandated in Biggert-Waters but not undertaken.
In addition, the legislation requires FEMA to propose regulations that address the affordability issues within 18 months after the completion of the study and establishes a six month moratorium thereafter to provide for Congressional review.
The proposed delay applies to: primary, non-repetitive loss residences that are currently grandfathered; all properties sold after July 6, 2012; and all properties that purchased a new policy after July 6, 2012.
FEMA has estimated it will take two years to complete the affordability study before regulations can be issued and reviewed by Congress, meaning rate increases would be delayed for approximately four years in total, according to Waters.
In addition, Waters said the legislation:
Allows FEMA to utilize national flood insurance funds to reimburse policyholders who successfully appeal a map determination.

Eliminates the 50 percent cap on state and local contributions to levee construction and reconstruction

Protects the so-called "basement exception," which allows the lowest proofed opening in a home to be used for determining flood insurance rates.

Establishes a Flood Insurance Rate Map Advocate within FEMA to answer current and prospective policyholder questions about the flood mapping process.

Requires FEMA to certify that the agency has fully adopted a modernized risk-based approach to analyzing flood risk.
Lawmakers from both parties have been clamoring for a delay in the Biggert-Waters reforms.
Business, taxpayer and insurance interests immediately criticized delaying Biggert-Watersas "unfortunate"and "preposterous."
FEMA Director Craig Fugate,
under pressure from lawmakers
to delay the premium increases, told Congress last month that legislation is necessary because he does not believe he has the authority under the Biggert-Water Act to stop the changes administratively. He also said there was not enough time or money to complete an affordability study before the changes went into effect.
---
---
RENTAL TAXES (need to know if you are a landlord)
Generally, commercial rentals are subject to sales tax so if you rent commercial property or rent to a business then the law requires you to collect and pay the sales tax. If you did not charge the sales tax, you are still responsible to pay it.
When you rent residential property things can get complicated. Here again there is a general rule, that helps simplify. If you have a long-term rental then it is exempt from sales tax and you are exempt from collecting and paying the tax. If all your rentals are long-term residential properties then you don't even have to register with the DOR or file a return.
However, when is a residential rental long term?
If you rent to a tenant for six months or less it is short term or a transient rental, six months and one day it is long term. The DOR will look at your lease to make this determination. But what if you don't have a lease, and rent on a Month to Month basis? In this case, tax is due on the first six months of the rental, then for the rest of the time that tenant lives in that house it is tax-free. It does not matter if you and the tenant expect this to continue for more than six months. If you don't have a lease, it is subject to sales tax!
What if you have a lease for six months and one day and your tenant skips out after three months? Then you are OK, you had a long-term lease; no sales tax is due.
That is not all. If you have a short-term rental and owe sales tax to the State of Florida then you also owe Tourist Development Tax to the county.
In Hillsborough County, the Tourist Development Tax is 5% on leases 6 months or less. In Pasco County, the Tourist Development Tax is 2% on leases 6 months or less.
---
---
OTHER NEWS...

Under the new policies, the FHA can approve loan applications for condos in projects that have as much as half of their space devoted to commercial use, up from 25 percent before the change. It's an especially important shift for mixed-use projects, which devote ground-floor space to stores and restaurants and upper floors to residences.
FHA has four main financing changes. In addition to the liberalized condo-to-commercial ratio, the agency is allowing single investors to buy up to half the units in a project, up from 10 percent previously.
The other two changes touch on delinquent homeowner association dues and condo board certification. FHA says it will ok loans on projects in which 15 percent of the homeowners are 60 days late on their HOA dues. Before it was 30 days late.
The certification change concerns the liability risk of condo board representatives. Previously, officers had to confirm that they had "no knowledge of circumstances or conditions" that could adversely affect the building. The language has been softened and now recognizes boards' good-faith efforts to verify condo information.
We hope and anticipate more easing ahead.
RealtorMag.Realtor.org Nov/Dec 2012
---
TO SEARCH FOR BANK OWNED OR SHORT SALE PROPERTIES GO TO "SEARCH FOR HOMES" OR EMAIL ME AND I CAN SEND YOU A LIST. YOU CAN USE YOUR PHONE TO DO A SEARCH BY CLICKING BELOW.

WWW.MY-MLS-APP.COM
---
---
LOOKING TO BUY? LOOKING TO SELL?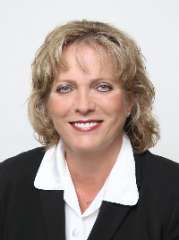 Contact me for all your Real Estate Needs
DONNA K.
FLORIDA'S HOMETOWN REALTOR
OVER 25 YRS OF REAL ESTATE
---
FREE
HOME WARRANTY! CALL ME FOR DETAILS.
VALID ONLY WITH DONNA K.
---
CALL DIRECT:
(813) 751-9910
---
---
For more Real Estate News, a list of Bank Owned & Short Sale properties, homes sold in your community, and much more valuable information, contact me by phone or email.
---
---
SEE BELOW FOR TAMPA MARKET TRENDS,
MORTGAGE
UPDATES AND MORE
.
---
---
TESTIMONIAL FROM CLIENT (also on Angie's List)
"What did the provider do?"
"She sold my lake lot within 2 months of the date I signed the contract with her. Previously I had it listed for more than 3 years with another realtor with no positive results."
The detailed "results" were?
"I listed with Donna several years ago. Then, I was persuaded by my daughter to sign with a former relative who was a realtor. I asked Donna to allow me to cancel with her, about a week later. She had already put in the time and effort of doing a write-up on the property preparing for the on-Iine listing & taking pictures. But she graciously agreed to allow me to cancel without charging me, which she could have done.
When the property failed to sell after more than 3 years, I canceled the contract with the other realtor (fined with a fee) and called Donna & listed with her. She called me weekly to give me updates on the activity that had taken place. In less than 2 months she had 2 interested parties which resulted in an offer and sale. She had numerous contacts & leads she worked to market the property. She negotiated a good price for me. During the offer & acceptance period, Donna quickly responded to any calls & e-mails I made. She put in extra effort to explain all details about the offer, my choices, closing costs, etc. She made sure I had a comfort level with all documents I would be seeing at close. I had no surprises and all went very smoothly. She showed concern about the location of the closing since it was about 40 minutes away for me. She offered to meet with me at a closer location & then, meet with the buyers at a separate time at the other location. I told her it was no problem for me to drive there. But her priority on convenience for me was an indication of the service I received from Donna.
She always told it like it was. By that I mean, I had views of the current market for land, etc. She showed me sales, values, market activity. She did not try to tell me what she thought I wanted to hear. She would tell me what was happening, as she saw it.
I got more feedback from Donna in the few months from listing the property to close of the sale, than the entire 3 years I had it listed with the previous realtor."
Barbara
---
---
FEATURED HOME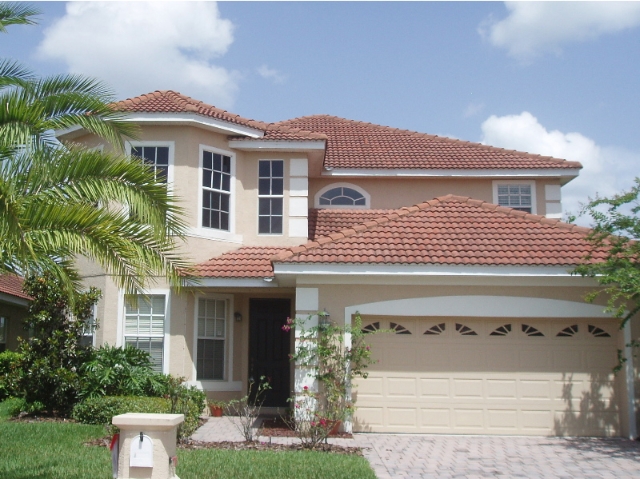 CONTACT ME FOR DETAILS ON THIS LOVELY
CORY LAKE HOME FOR LEASE