Find your Home's Value

Get a free comparative market analysis of your home's value sent to you with no obligations.
---

TO FIND DETAILS ON A PROPERTY YOU DID
A QR ON, SEE "FEATURED PROPERTIES" TO THE LEFT
---
---
FOR MY NEWSLETTERS, GO TO
NEWSLETTER CATEGORY ON LEFT
FOR BUYER AND SELLER RESOURCES SEE BELOW.
---
---
BIG CHANGES FOR
FHA AUS APPROVED LOANS
Effective with case number pulled on or after September 14, 2015
Deferred Debt must be included in qualifying ratios (this includes student loans, which, prior to, were not considered if deferred for 1 year after closing; includes loans in forbearance). Student Loans without a payment or a payment of $0 indicated on the credit report must use 2% of the loan balance for qualifying purposes. Other types of deferred loans must use 5% of the loan balance.
Re-established credit after a bankruptcy or review of derogatory credit already analyzed by AUS with an approval does not have to be analyzed by the underwriter Derogatory credit that was not on the credit report used for AUS finding has to be ran through AUS or will require a manual downgrade.
Installment debt with 10 monthly payments or less do not have to be included in the debt ratios IF the cumulative payments (remaining payments total) is less than or equal to 5% of the Borrower's gross monthly income. The borrower cannot pay them down to meet this requirement.
Federal Tax Liens may remain unpaid if on a valid repayment plan with a minimum of 3 months payments (cannot be pre-paid; prior to could have been subordinated)
Derogatory credit waiting period/Seasoning (i.e. short sale, BK, etc) is now based on case assignment date, previously based on app date
Downgrade to Manual Underwrite The following require the underwriter to downgrade the loan to a manual underwrite:
 Disputed Derogatory accounts that total $1000 or more collectively
 Mortgage file contains information that cannot be entered into or evaluated by AUS
 The date of the borrowers bankruptcy discharge is within two years from the date of the case number assignment
 The case number assignment is within three years of the date of the transfer of title of a short sale/pre-foreclosure, foreclosure sale, or deed-in-lieu
 The borrower has undisclosed mortgage debt
 Business income shows a greater than 20% decline over the analysis period
 On a purchase or no cash out refinance if any mortgage or rental history of the most recent 12 months reflects three or more 30 days late, one 60 day late and one or more 30 day late, Two or more 60 day late or one payment greater than 90 days late
 On a cash-out refinance if any mortgage trade line reflects a current delinquency or delinquency within the past 12 months
Authorized User accounts must be included in the borrower's DTI unless documentation is provided to support that the primary account holder has made all the required payments on the account for the previous 12 months. If less than 3 payments have been required in the previous 12 months, the payment amount must be included in the borrower's DTI.
Charge Offs No explanation is required and they do not need to be included in the borrower's liabilities
Alimony/Child support obligation The official signed divorce decree, maintenance agreement or
other legal order must be provided along with paystubs covering at least 28 consecutive days to
verify if there is a garnishment order. Payment is the greater of: the amount on the legal document or
the garnishment. Alimony can be deducted from income or included in the borrower's debt. Child
support must be included as a debt.
Rental Income calculation and documentation requirements have tightened. To use rental income
from:
 Conversion of the current primary to an investment property requires the subject property
be at a distance of at least 100 miles, have 25% equity (appraisal required), a lease
agreement with duration of at least a year after closing and receipt of 1st month security
 Other properties with a rental history must provide Tax returns with 2 years of Rental
Income verified on schedule E. Properties acquired less than 24 months, rental income
MUST be annualized for the length of time the property has been owned. Deed or Settlement
statement must be provided to document acquisition date.
 Other properties with Limited or No rental history require current or prospective leases
and an appraisal with market rent, operating income statement and at least 25% equity.
Rental income will calculated at the lesser of the monthly operating income on the appraisal,
75% of the market rent reported by the appraiser or 75% of the rent reflected in the lease.
Non-Taxable Income can only be grossed up 15% (previously 25%)
Expected Income from cost of living adjustments, performance raises, a new job, or retirement that
has not been, but will be received within 60 days of closing can be considered effective income
except when it is to be derived from a family-owned business. The expected income must be
documented in writing from the employer and guaranteed to begin within 60 days of closing.
Employed by Family-Owned Business In addition to personal tax returns and transcripts the
borrower must provide official business documents showing the percentage of ownership (even if the
percentage is 0%/no ownership). Official documents include corporate resolutions, organizational
documents, business tax returns, K-1's, or an official letter from a CPA on their business letterhead.
Part-Time Employment must have 2 years uninterrupted part-time employment. Income is
calculated by averaging the income over the prior 2 years. If there was an increase in pay that can
be documented, a 12 month average of hours at the current pay rate can be used.
Change in Employment in the last 12 months If the borrower has changed lines of work in the last
12 months or changed jobs more than 3 time in the previous 12 months the following will need to be
provided to be considered stable and able to use the income: Transcripts of training/education
classes for a new position or employment documentation evidencing continual increases in income
and/or benefits
Gaps in Employment of six months or more require the borrower to be employed in the current job
for six months or more at the time the case number is assigned and a verified two year work history
prior to the gap
Hourly Employment If hours do not vary the hourly rate at the regular hours is used to calculate
income. If the hours vary the income will be calculated using a two year average. When a pay
increase has occurred and can be documented, a 12 month average of hours at the new pay rate
can be used.
Overtime/Bonus is averaged over the past 2 years. If overtime/bonus from the current year has decreased by 20% or more since the previous year, the current year income is used.
Commission income Earned at least one year in the same or similar line of work and must be likely to continue. Calculate by using the lesser of:
 The average net commission income earned over the previous two years or the length of time commission income has been earned, if less than two years.
 The average net commission income earned over the previous one year
(Net commission is calculated by subtracting the unreimbursed business expenses from the gross commission)
Gifts require the donors bank statements in all cases.
Earnest Money If the amount exceeds 1% of the sales price or appears excessive based on the borrower's savings history, a copy of the check/wire and the title confirmation of receipt or the borrower's bank statement is required.
Deposits For recently opened accounts or recent individual deposits of more than 1% of the Adjusted Value (lesser of the purchase price minus inducements or the appraised value), documentation must be provided to source the deposits were from an acceptable source. The underwriter may at their discretion request other deposits to be explained and documented.
General Eligibility/Property
Cash out NO longer allowed when the Borrower has owned the subject property less than 12 months (Exception: if property was acquired thru Inheritance no seasoning required AS long as the Borrower did not rent it out as an Investment Property, otherwise, the borrower must owner-occupy the property for 12 months before refinancing.
Rate/Term refinance LESS than 12 months of owner-occupied is now capped at 85% ltv, Borrower MUST occupy the property a full 12 months or entire length of ownership for maximum LTV of 97.75%
Streamline refinances Reduction in term alone constitutes net tangible benefit if: New rate does not exceed the current rate and P&I + MIP payment does not increase by more than $50
Simple refinances vs. Streamlined refinance. A Simple refinance is a no cash-out refinance of an existing FHA-insured mortgage lien on the subject property and the costs associated with the transaction which requires full documentation and underwriting. A streamlined refinance is the refinance of an existing FHA-insured mortgage that requires limited borrower credit documentation and underwriting.
Appliances that are considered real property must be present and operational. Appraisers must note appliances present in the house at the time of observation and indicate whether that appliance is considered Personal Property or Real Property. The Appraiser must operate each appliance and notify the lender of the deficiency if any conveyed appliances are inoperable.
A loan that is manually downgraded or a loan that receives a REFER from AUS must be manually underwritten and additional restrictions may apply.
---
---
RENTALS (WHAT YOU NEED TO KNOW IF YOU ARE A LANDLORD)


Generally, commercial rentals are subject to sales tax so if you rent commercial property or rent to a business then the law requires you to collect and pay the sales tax. If you did not charge the sales tax, you are still responsible to pay it.
When you rent residential property things can get complicated. Here again there is a general rule, that helps simplify. If you have a long-term rental then it is exempt from sales tax and you are exempt from collecting and paying the tax. If all your rentals are long-term residential properties then you don't even have to register with the DOR or file a return.
However, when is a residential rental long term?
If you rent to a tenant for six months or less it is short term or a transient rental, six months and one day it is long term. The DOR will look at your lease to make this determination. But what if you don't have a lease, and rent on a Month to Month basis? In this case, tax is due on the first six months of the rental, then for the rest of the time that tenant lives in that house it is tax-free. It does not matter if you and the tenant expect this to continue for more than six months. If you don't have a lease, it is subject to sales tax!
What if you have a lease for six months and one day and your tenant skips out after three months? Then you are OK, you had a long-term lease; no sales tax is due.
That is not all. If you have a short-term rental and owe sales tax to the State of Florida then you also owe Tourist Development Tax to the county.
In Hillsborough County, the Tourist Development Tax is 5% on leases 6 months or less. In Pasco County, the Tourist Development Tax is 2% on leases 6 months or less.
---
TO SEARCH FOR BANK OWNED OR SHORT SALE PROPERTIES GO TO "SEARCH FOR HOMES" OR EMAIL ME AND I CAN SEND YOU A LIST. YOU CAN USE YOUR PHONE TO DO A SEARCH BY CLICKING BELOW.

WWW.MY-MLS-APP.COM
---
---
LOOKING TO BUY? LOOKING TO SELL?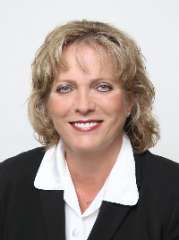 Contact me for all your Real Estate Needs
DONNA K
FLORIDA'S HOMETOWN REALTOR
OVER 27 YRS OF REAL ESTATE
---
FREE
HOME WARRANTY! CALL ME FOR DETAILS.
VALID ONLY WITH DONNA K.
---
CALL DIRECT:
(813) 751-9910
---
---
For more Real Estate News, a list of Bank Owned & Short Sale properties, homes sold in your community, and much more valuable information, contact me by phone or email.
---
---
SEE BELOW FOR TAMPA MARKET TRENDS,
MORTGAGE
UPDATES AND MORE
.
---
---
TESTIMONIAL FROM CLIENT (also on Angie's List)
"What did the provider do?"
"She sold my lake lot within 2 months of the date I signed the contract with her. Previously I had it listed for more than 3 years with another realtor with no positive results."
The detailed "results" were?
"I listed with Donna several years ago. Then, I was persuaded by my daughter to sign with a former relative who was a realtor. I asked Donna to allow me to cancel with her, about a week later. She had already put in the time and effort of doing a write-up on the property preparing for the on-Iine listing & taking pictures. But she graciously agreed to allow me to cancel without charging me, which she could have done.
When the property failed to sell after more than 3 years, I canceled the contract with the other realtor (fined with a fee) and called Donna & listed with her. She called me weekly to give me updates on the activity that had taken place. In less than 2 months she had 2 interested parties which resulted in an offer and sale. She had numerous contacts & leads she worked to market the property. She negotiated a good price for me. During the offer & acceptance period, Donna quickly responded to any calls & e-mails I made. She put in extra effort to explain all details about the offer, my choices, closing costs, etc. She made sure I had a comfort level with all documents I would be seeing at close. I had no surprises and all went very smoothly. She showed concern about the location of the closing since it was about 40 minutes away for me. She offered to meet with me at a closer location & then, meet with the buyers at a separate time at the other location. I told her it was no problem for me to drive there. But her priority on convenience for me was an indication of the service I received from Donna.
She always told it like it was. By that I mean, I had views of the current market for land, etc. She showed me sales, values, market activity. She did not try to tell me what she thought I wanted to hear. She would tell me what was happening, as she saw it.
I got more feedback from Donna in the few months from listing the property to close of the sale, than the entire 3 years I had it listed with the previous realtor."
Barbara
---
---
FEATURED HOME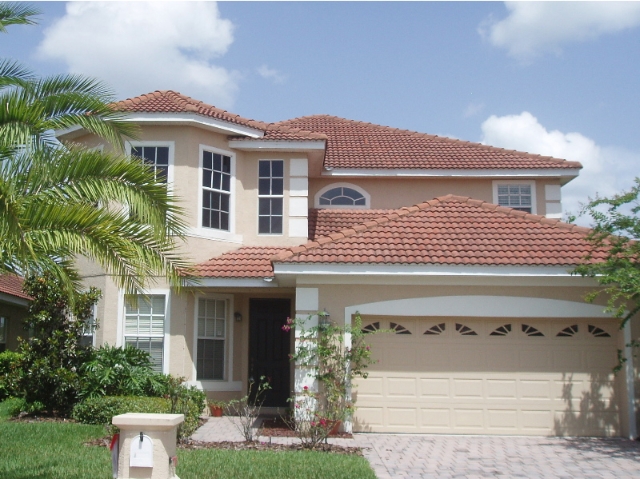 CONTACT ME FOR DETAILS ON THIS LOVELY HOME.