Find your Home's Value

Get a free comparative market analysis of your home's value sent to you with no obligations.
---
TO FIND DETAILS ON A PROPERTY YOU DID
A QR ON, SEE "FEATURED PROPERTIES" TO THE LEFT
---
---
FOR MY NEWSLETTERS, GO TO
NEWSLETTER CATEGORY ON LEFT
FOR BUYER AND SELLER RESOURCES SEE BELOW.
---
---
RENTAL TAXES (need to know if you are a landlord)
Generally, commercial rentals are subject to sales tax so if you rent commercial property or rent to a business then the law requires you to collect and pay the sales tax. If you did not charge the sales tax, you are still responsible to pay it.
When you rent residential property things can get complicated. Here again there is a general rule, that helps simplify. If you have a long-term rental then it is exempt from sales tax and you are exempt from collecting and paying the tax. If all your rentals are long-term residential properties then you don't even have to register with the DOR or file a return.
However, when is a residential rental long term?
If you rent to a tenant for six months or less it is short term or a transient rental, six months and one day it is long term. The DOR will look at your lease to make this determination. But what if you don't have a lease, and rent on a Month to Month basis? In this case, tax is due on the first six months of the rental, then for the rest of the time that tenant lives in that house it is tax-free. It does not matter if you and the tenant expect this to continue for more than six months. If you don't have a lease, it is subject to sales tax!
What if you have a lease for six months and one day and your tenant skips out after three months? Then you are OK, you had a long-term lease; no sales tax is due.
That is not all. If you have a short-term rental and owe sales tax to the State of Florida then you also owe Tourist Development Tax to the county.
In Hillsborough County, the Tourist Development Tax is 5% on leases 6 months or less. In Pasco County, the Tourist Development Tax is 2% on leases 6 months or less.
---
---
OTHER NEWS...

Under the new policies, the FHA can approve loan applications for condos in projects that have as much as half of their space devoted to commercial use, up from 25 percent before the change. It's an especially important shift for mixed-use projects, which devote ground-floor space to stores and restaurants and upper floors to residences.
FHA has four main financing changes. In addition to the liberalized condo-to-commercial ratio, the agency is allowing single investors to buy up to half the units in a project, up from 10 percent previously.
The other two changes touch on delinquent homeowner association dues and condo board certification. FHA says it will ok loans on projects in which 15 percent of the homeowners are 60 days late on their HOA dues. Before it was 30 days late.
The certification change concerns the liability risk of condo board representatives. Previously, officers had to confirm that they had "no knowledge of circumstances or conditions" that could adversely affect the building. The language has been softened and now recognizes boards' good-faith efforts to verify condo information.
We hope and anticipate more easing ahead.
RealtorMag.Realtor.org Nov/Dec 2012
---
TO SEARCH FOR BANK OWNED OR SHORT SALE PROPERTIES GO TO "SEARCH FOR HOMES" OR EMAIL ME AND I CAN SEND YOU A LIST. YOU CAN USE YOUR PHONE TO DO A SEARCH BY CLICKING BELOW.

WWW.MY-MLS-APP.COM
---
---
LOOKING TO BUY? LOOKING TO SELL?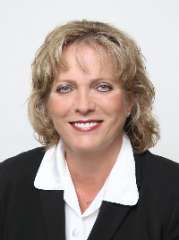 Contact me for all your Real Estate Needs
DONNA K
FLORIDA'S HOMETOWN REALTOR
OVER 26 YRS OF REAL ESTATE
---
FREE
HOME WARRANTY! CALL ME FOR DETAILS.
VALID ONLY WITH DONNA K.
---
CALL DIRECT:
(813) 751-9910
---
---
For more Real Estate News, a list of Bank Owned & Short Sale properties, homes sold in your community, and much more valuable information, contact me by phone or email.
---
---
SEE BELOW FOR TAMPA MARKET TRENDS,
MORTGAGE
UPDATES AND MORE
.
---
---
TESTIMONIAL FROM CLIENT (also on Angie's List)
"What did the provider do?"
"She sold my lake lot within 2 months of the date I signed the contract with her. Previously I had it listed for more than 3 years with another realtor with no positive results."
The detailed "results" were?
"I listed with Donna several years ago. Then, I was persuaded by my daughter to sign with a former relative who was a realtor. I asked Donna to allow me to cancel with her, about a week later. She had already put in the time and effort of doing a write-up on the property preparing for the on-Iine listing & taking pictures. But she graciously agreed to allow me to cancel without charging me, which she could have done.
When the property failed to sell after more than 3 years, I canceled the contract with the other realtor (fined with a fee) and called Donna & listed with her. She called me weekly to give me updates on the activity that had taken place. In less than 2 months she had 2 interested parties which resulted in an offer and sale. She had numerous contacts & leads she worked to market the property. She negotiated a good price for me. During the offer & acceptance period, Donna quickly responded to any calls & e-mails I made. She put in extra effort to explain all details about the offer, my choices, closing costs, etc. She made sure I had a comfort level with all documents I would be seeing at close. I had no surprises and all went very smoothly. She showed concern about the location of the closing since it was about 40 minutes away for me. She offered to meet with me at a closer location & then, meet with the buyers at a separate time at the other location. I told her it was no problem for me to drive there. But her priority on convenience for me was an indication of the service I received from Donna.
She always told it like it was. By that I mean, I had views of the current market for land, etc. She showed me sales, values, market activity. She did not try to tell me what she thought I wanted to hear. She would tell me what was happening, as she saw it.
I got more feedback from Donna in the few months from listing the property to close of the sale, than the entire 3 years I had it listed with the previous realtor."
Barbara
---
---
FEATURED HOME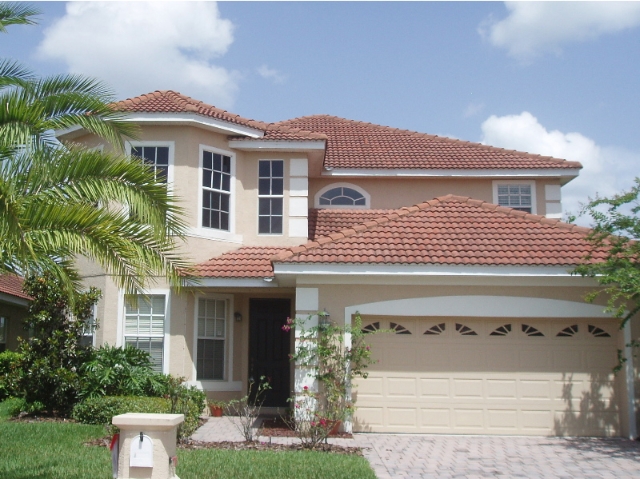 CONTACT ME FOR DETAILS ON THIS LOVELY HOME.